SHARE WITH FRIENDS:
Tweet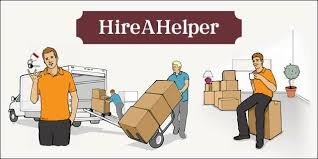 Five Star Hotel in Sharjah is looking for:
Spa Therapist, Male and Female
Waitress
Housekeeping Attendant
Interested applicant may send their CV to hro@theacthotel.com
We are looking for Filipina secretary. Preferably living in Sharjah and can join immediately.
Please drop your cv to design.almutaz@gmail.com
We opening a new restaurant and cafe-shop in Sharjah ( Muwaileh).
We looking for Indian head chef for continental, fusion and Indian food.
Salary start from 3000 to 4000 all in and it's Negotiable it depends on the applicant.
0508400700
(1)Cook who has extensive knowledge of Italian cuisine like: Pasta,Pizza,Risotto along with Preparation of Breakfast items.
(2) Waitress A well presentable young good looking female to welcome guests and getting order and serve.
(2) Barista A well presentable and flexible young guy who has experience in coffee industry.
All candidates willing to work in Ajman
Kindly send your CV and whole Body photo at yellowriver121@gmail.com
A garments trading company is looking for an admin/accounts assistant with experience in UAE.
Preferrably female. Willing to be relocated in Ajman Fashion street. Please send your cv to jehaocfemia@gmail.com
Again we are looking for cleaner for a nursery in dubai and an on call cleaner
. You may send cv at info@teammax-uae.com
Urgently Needed for immediate hiring in UAE Branch
Hunting /Outdoor Sales Executive (HFB01)
Job Description
• Achieving assigned sales target
• Identify and assess customers' needs to achieve satisfaction.
• Provide accurate, valid and complete information by using the right methods/tools.
• Handle complaints, provide appropriate solutions and alternatives within the time limits and follow-up to ensure resolution.
• Keep records of customer interactions, process customer accounts, and file documents.
• Follow communication procedures, guidelines, and policies.
Requirements:
• 1+ years of relevant experience. (Sales Outdoor only)
• Ability to leverage #Etisalat tools to uncover the appropriate customer information to drive the buying conversation.
• Minimum Bachelor's degree.
Benefits:
• Competitive package
• Medical Insurance
• Device & Sim card
If you are interested kindly send your CV on: hr@aldeyaa.ae and mention (HFB01) in the subject line.
MALE, DATA ENTRY up to 3.5K AED for a High-end Perfume Company in Sharjah, UAE
Salary up to 3,500 AED full package depending on experience and qualifications plus other benefits as per UAE Law
COSMETICSJOBZ AT GMAIL DOT COM
NOTE: Use "DATA ENTRY" as Email Subject
receptionist/admin/secretary that have 2 to 3 yrs experience as receptionist/secretary,
Knows basic accounting and experience handling petty cash is an advantage,
Knows basic arabic is advantage
Experience in marketing is an advantage
Hard working and willing to work in Jumeirah Village Circle, Dubai. You may send CV to gocprojects@gmail.com
We need Salon Receptionist garhoud branch
Please send your Cv @ Crystaljaneperez@ymail.com
JOB VACANCY: ADMIN AND EVENT REGISTRATION ASSISTANT
Location: JLT, Dubai, UAE
*Please send your application directly to recruitment.maarefah@outlook.com.
The main purpose of the role is to ensure the smooth day to day office functions and ensure support to the departments of the organization.
Fluent English speaker
Ability to work independently and within a team
Ability to work under pressure
Excellent time management with the ability to meet deadlines
Excellent organisational and administrative skills
Must be a strong communicator both face to face and over the telephone
High level of PC literacy is required (Word, Excel, Outlook, PowerPoint)
Graduate level
Previous experience as an admin assistant, knowledge of basic accounting & HR duties is preferred
Mobile Technician required.
Walk-in interview, 10.00am-6.00pm.
Millenium Plaza Hotel, 1703
High commisssion based, but basic salary will be provided.
Visa, Medical, annual leave & all other benefits as per UAE Labour law.
Salary range 1500(basic)
Urgent opening in a start up company in Nakheel – Admin cum accounts required with excellent communication skills both oral and written. Atleast 1 year experience in uae preferred. The post is strictly for ladies. Salary: 2500
Email: thomas555alex@gmail.com
Whatzapp 971544777307