SHARE WITH FRIENDS:
Tweet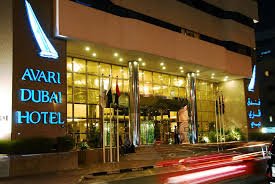 Avari Dubai in Deira, Dubai is Looking For Candidates
Nationality Selective
Education High School
Experience 1-2 years
Salary Range 1000 – 2500 AED /- (Update)
Benefits Unspecified
Posted Date 14th February 2019
Avari Hotel Dubai Careers Announced New Jobs

List Of Vacant Position (New Updates)
1) Room Attendant 3) Commis
2) Waiter/Waitress 4) Guest Service Attendant
How To Apply For Avari Hotel Dubai Careers?
Please read below questions thoroughly before taking steps forward in applying.
1) Do you ever work either in hotel, restaurant or catering?
2) Do you have secondary school or graduation' degree?
3) Are you well mannered and courteous?
4) Do you strongly believe, you are fit for this job?
If all your answers in "Yes" then we would be happy to review your CV more closely. So let's discuss with us your experience and qualification in details by forwarding your resume with mention your name and position in the subject line. Example (Amber – Room Attendant). Only shortlisted candidates will get notified by the employer.
Applying Details For Avari Hotel Dubai Jobs
Email CV: recruit@avari-dubai.ae